I am most passionate about serving my patients and meeting their dental needs and expectations. I strive to provide a warm and welcoming environment in which my patients feel comfortable. I get most excited when restoring someone's mouth and body to health, whether it is with education, restorations/fillings, or replacing missing teeth. I enjoy paying attention to the detail it takes to provide high quality dental care and the time it takes to build a lasting relationship.
Education and Continuing Education
Bachelor of Science - University of Michigan
Doctorate of Dental Surgery - University of Michigan School of Dentistry
General Practice Residency - VA Hospital, Ann Arbor, MI
I take continuing education courses through the American Dental Association and the Michigan Dental Association. It is my goal to utilize the best, most predictable ways of treatment to meet my patients' needs. Continuing education allows me to stay current in the field and deepen my understanding of how to provide the very best possible care to all my patients.
Professional Affiliations
American Dental Association
Michigan Dental Association
West Michigan District Dental Society
Outside the Office
I grew up near Grand Rapids and have a beautiful wife, Kim. We have been blessed with three children: Mackenzie, Addie and Luke.
I enjoy being outside: I love to run, swim and play all types of sports. I also enjoy watching the University of Michigan sports and occasionally getting back to Ann Arbor for a game. I enjoy reading and playing board games with family and friends. Most importantly is my walk with Christ and learning how God is directing my life.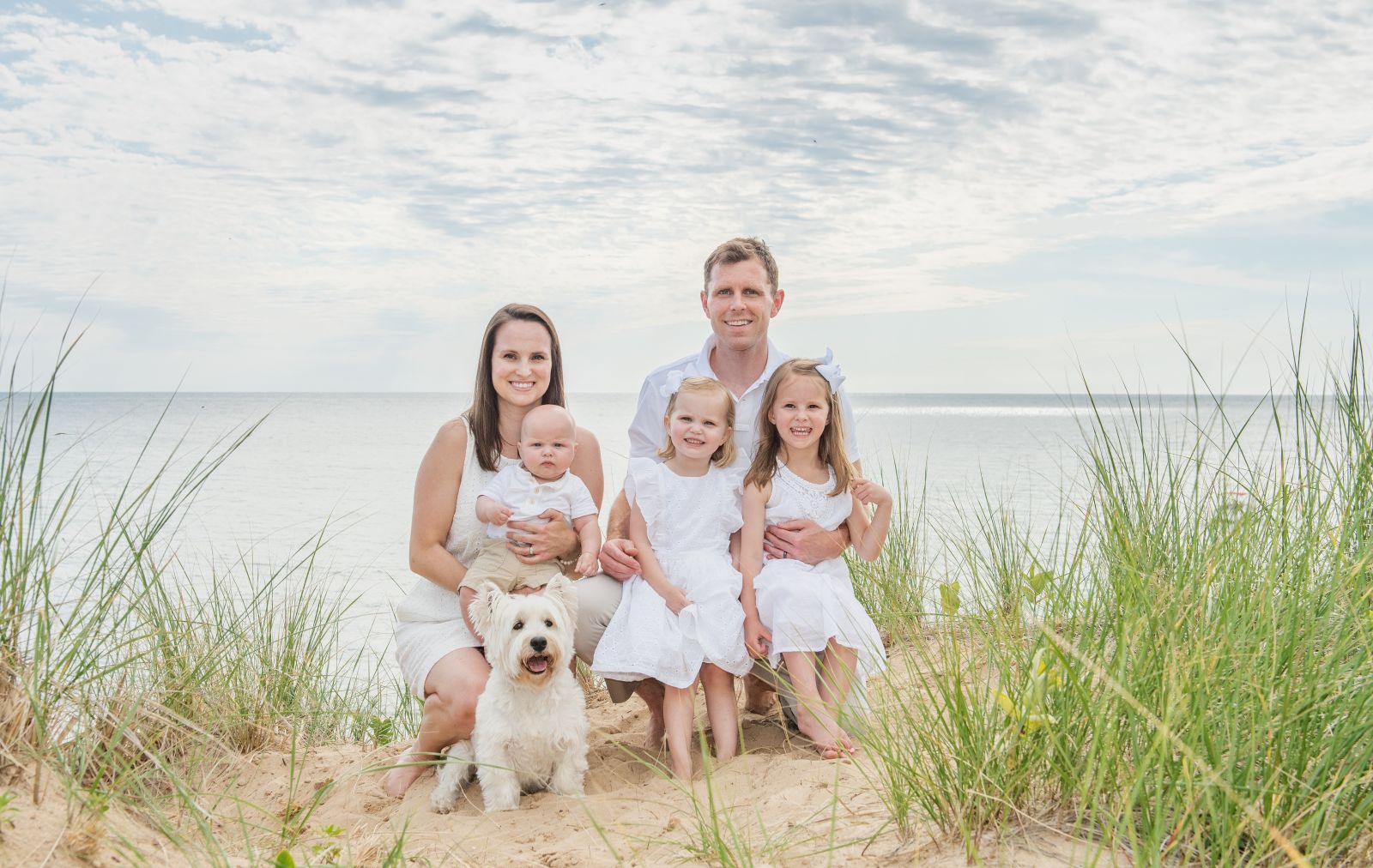 Being active in my community is important because I believe we are called to support and help one another and grow together. Dentistry has helped me understand the importance of serving. The ability to take care of someone's dental needs brought me and my wife to Tegucigalpa, Honduras. We lived there for the year of 2013 and served with a Christian mission organization, World Gospel Outreach. We worked alongside churches in that city to serve the community and show God's love by taking care of some of their needs. Serving in Honduras helped me see the importance of dental care and how fortunate we are to have access to it. Using the gifts God has given me to serve others is what provides me with lasting satisfaction. We plan to return to serve in the mission field on short-term trips, to Honduras or wherever else God leads!