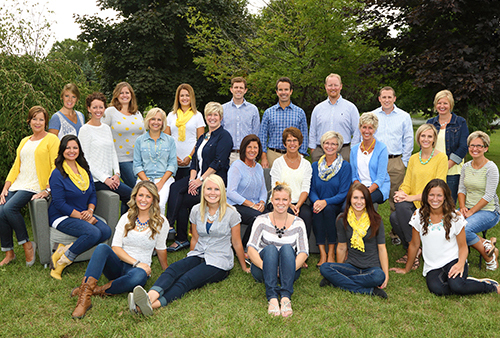 We recognize that all of our patients are unique and deserve to receive dental care that reflects their individual needs. Our experienced and talented dental team is committed to working with you and your family to create a comfortable, stress-free, and rewarding dental experience every time you visit our practice. We are pleased to welcome you and your family, and we look forward to working with you.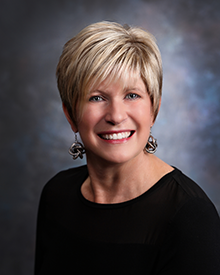 Patti
Office Manager
I was inspired to become a dental hygienist while working an after school job in high school. After practicing dental hygiene for 20 years I took a hiatus while raising our kids. Centerstone Family Dentistry is the only dental office I've known since moving to Michigan on 2000. I love interacting with our patients, welcoming them to the office, and doing everything I can to assure they have a great experience. We have a great team approach at Centerstone Family Dentistry and I appreciate working with a staff that truly cares about our patients and coworkers.
My husband Todd and I have been married for 25 years and have two children. In our free time we love visiting family and friends, playing cards, board games, and hanging out at the beach.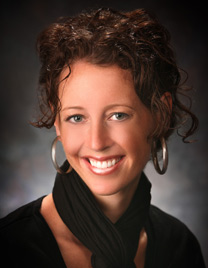 Lisa
Dental Hygienist
One of my favorite things about being a hygienist is being able to help our patients restore their self-confidence while teaching them about improving and maintaining their oral hygiene. I love working with our doctors and staff because we all share the same beliefs. We are all very meticulous and detailed in our work and put our patients' needs first. Our team really enjoys one another and we have a lot of fun working together!
When I'm not at work, I enjoy spending time with my husband Joe and our two kids, Lucy and Max.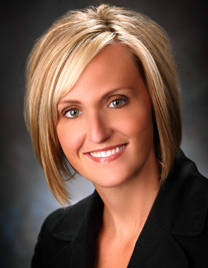 Lindsay
Dental Hygienist
My patients' oral health is my number one priority, so when we meet every six months for their hygiene appointments, I always emphasize the importance of good home care. For the past six years, I've really enjoyed getting to know my patients and giving them positive dental experiences. I also cherish the friendships I've made with my team. We all get along so well, and I am proud to refer our office to anyone who asks.
I'm married and have two children, Chase and Layla. When I'm not with my family, I play on a Thursday night volleyball league that our doctors sponsor called the Nelson Drillers.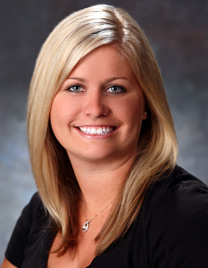 Amber N.
Dental Hygienist
As a hygienist, I have the pleasure of seeing my patients at least twice a year, and I am able to get to know them and develop lasting friendships. These relationships really mean the world to me. Being a part of this team is a great experience as well. We all support each other personally and professionally, and we are able to find humor in our everyday lives.
I am happily married with two children. Most of my time outside the office is spent with my family.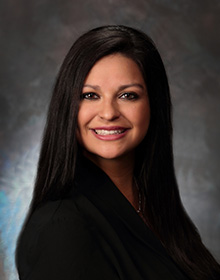 Liz
Dental Hygienist
I have almost ten years of dental experience and feel very lucky to have joined the Centerstone Family Dentistry team. I enjoy educating my patients on the importance of maintaining their oral health, but most of all, I love the relationships I've begun to build. The Centerstone Family Dentistry team is more than just coworkers; we are friends too, which makes the office a fun atmosphere!
I have a wonderful husband and daughter. We grew up in Zeeland but now live in Holland. We enjoy being involved with the community and our church groups. We also love camping in the summer!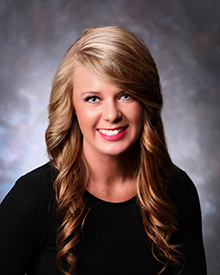 Sarah
Dental Hygienist
I enjoy seeing the same patients at their regular visits as it allows me to build a relationship with them and their families. It's a great feeling to become friends with people while helping them learn about their oral health. I joined Centerstone Family Dentistry in 2014 and couldn't be happier! I examine patients' mouths for gum disease, gather diagnostic information, and work hard to correct dental disease issues. My most important job is educating patients to promote health, including preventing gum disease, decay, and oral cancer.
I have a daughter, Evelyn, who means the world to us! When not working, I enjoy snowboarding, wake skating, camping, taking walks, and spending time with family.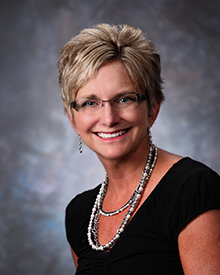 Mary
Patient Care Coordintator
I am fortunate to be one of the first people our patients see when they come to our practice, and I enjoy being able to provide a positive first impression by answering any questions they may have and talking to them about their treatments. I love seeing our doctors interact with the patients and the genuine concern they have for them, not only their dental needs but on a personal level as well. I love all the staff here at Centerstone Family Dentistry; this has become so much more than just a job.
When I'm not at work I love spending time at home with my family. My husband, Tom, and I have three children, Jill, Brian, and Todd. We are a family who enjoys golfing, tennis, and the beautiful summers here in West Michigan.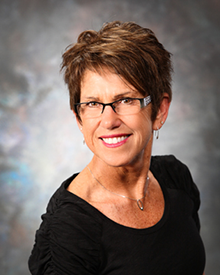 Lorie
Patient Care Coordintator
I am most likely one of the first smiles you'll see when you visit our practice. I enjoy having the opportunity to work with our patients to make each office visit as convenient as possible. I love interacting with our patients, and getting to know what they like and the activities they're involved in outside of the practice. I really appreciate the family-oriented feeling of our office, and the friendships that have developed within our team.
I have been married for 40 years to my husband, Scott. We have eight grandchildren that I love spending time with. I also enjoy reading and any outdoor activities.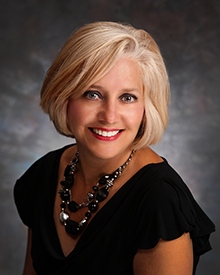 Dede
Patient Care Coordintator
I welcome our patients on a first-name basis and help them schedule appointments for their dental needs and treatments. I also help our patients with their insurance and billing needs. I feel very blessed to work at Centerstone Family Dentistry. Not only do we have four caring, Christian doctors who provide excellent dentistry, but we also have a talented and caring staff whose friendships I truly value.
I am happily married and enjoy being with my family, as well as being a grandma! In my free time I like to read, go to the beach, and travel whenever I get a chance.
Deb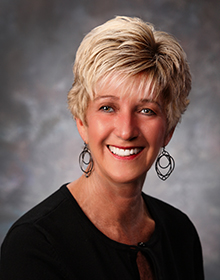 Patient Care Coordintator
I began my career in the dental industry in 1975! Even though I have just recently started working with Centerstone Family Dentistry, I have had a previous working relationship with both Dr. Nelson and the office staff. I love being able to interact with our patients to ensure they feel comfortable and well cared for when they call in or are in the office for their appointment. Being a part of the Centerstone Family Dentistry is simply amazing. The staff here is extremely caring and supportive, and we strive as a team to make each patient feel welcome.
During the summer months my husband Doug and I love to take road trips in our Jeep Wrangler. We are blessed with two beautiful daughters, a fantastic son-in-law, and three wonderful grandchildren who we love to spoil every chance we get!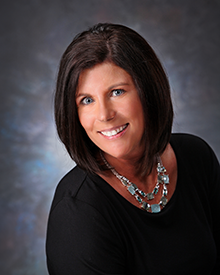 Kris
Patient Care Coordintator
I know I'm fortunate to work in a practice with such amazing patients who have been with us for years! We serve incredible people and I love catching up on their latest news. I started in the field as a dental assistant in 2000, joined our practice in 2014, and moved to the front desk in 2015. I check patients in and when they're finished I check them out, always asking how their visit went. I also do financials, verify insurance, answer the phones, and confirm appointments. And I keep our Facebook page updated and handle patient surveys, too.
I have three grown sons, one each in Chicago, Dallas, and Grand Rapids: I love visiting them. I'm a huge MSU fan and enjoy watching college football and the Red Wings. I've been a runner for a long time and recently got into practicing yoga: I love it!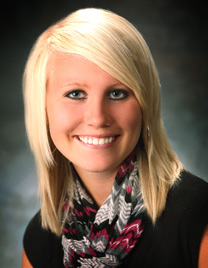 Amber C.
Dental Assistant
As a dental assistant, my duties include helping with all chairside procedures and working with our patients to make sure that they are comfortable and happy throughout all of their dental treatments. My favorite part of my job is interacting with all of our patients, whether adults or children. I also like having a variety of hands-on procedures throughout the day. It keeps things interesting! Our doctors and team have such a passion for dentistry. We take the time to address the patient's dental concerns but also to get to know the patient as well. Our dental team is very fun to work with and we have very close relationships with each other.
When I'm not working I enjoy spending time with my husband Blake and our friends and family. We enjoy many outdoor activities including biking, snow skiing, and seadooing at my family's cottage.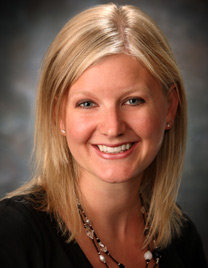 Lori
Dental Assistant
I have been working as an assistant with Dr. Nelson since 2007, though I've been a patient here ever since he opened the practice! While I am responsible for seating patients and assisting during procedures, I feel that my most important role is making our patients as comfortable as possible during their visits. I really enjoy working with everyone on our team; we are like family. Everyone is very caring and always willing to help; we're really consider each other family.
I am married and have four great kids. I enjoy spending time with my family. We love to go camping in the summer and I stay very busy with going to all of the activities my kids are involved in.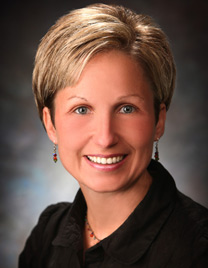 Tracy
Dental Assistant
I chose dentistry as my profession during my senior year of high school in 1992, and still feel that it was the best career choice I could have ever made. Working with the patients has been the most rewarding part of my job. It is my privilege to help my patients have a positive dental experience before, during, and after their dental treatment. I love working at Centerstone Family Dentistry because our doctors are committed and passionate about their profession, with great attention to detail. I am truly honored to work with such awesome team where we all encourage and support each other.
I've been blessed to be married for 22 years to my husband Tim. We have four wonderful children: Makayla, Brandon, Kaitlyn, and Zachary. Away from work, I enjoy staying active in church, attending sporting events, and spending time with family and friends. My hobbies include crafting and photography!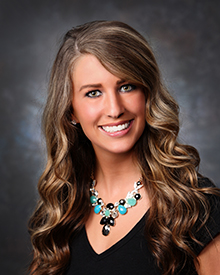 Brittany
Dental Assistant and Purchasing Coordinator
My favorite part of being a dental assistant is getting to know each and every one of my patients. It's so encouraging to see them develop better oral health and smiles they really like! I found my dental home here in 2013, immediately realizing how kind, positive, and compassionate the doctors and my teammates are. I assist Dr. Nelson during procedures while making sure our patient is comfortable and relaxed. I am also our Purchasing Coordinator, tracking and ordering office products.
My husband John and I were married in 2014. We share our lives with our Golden Retriever, Titan. I enjoy yard work, decorating my home, and walking Titan. John and I like golfing and spending time at our family cottage up north.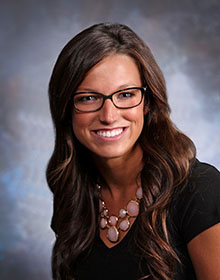 Leigh
Dental Assistant
I like working directly with patients and learning who they are. Everyone has their own stories and I am always happy to hear them. I work hard to make sure patients are comfortable and smiling during their visits. Having a positive dental experience is always our goal! I help Dr. Hekman, providing chairside assistance while supporting our patient. I became part of our team in 2013 and am currently going to GRCC to become a Dental Hygienist.
Outside of work, I enjoy time with my husband, Ross. We were married in September 2015. I also love time with family and friends at the cottage and being outdoors.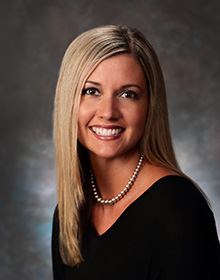 Carey
Dental Assistant
I joined Centerstone Family Dentistry in 2016, bringing with me 12 years of experience as a dental assistant. I love interacting with our patients and getting to know them as a person and not just a patient. I love seeing patients leave with more confidence and a beautiful smile and knowing I made their time at the dental office a positive experience. When I joined this practice, I immediately felt the warm and caring atmosphere of the office and staff. The office mission of being a centered around Christ can be felt throughout the entire office and each staff member.
My husband and I have been married for more than ten years. We have a loving, charismatic daughter. I enjoy golfing, spending time with family, and volunteering at church and school.
Chelsey
Dental Hygienist
I started working in the dental field in 2009 and found my professional home at Centerstone Family Dentistry in 2014. It's a pleasure to spend my days with coworkers who feel like family. I love the quality of dental care, work ethic, and loyalty our team devotes to patients. As a dental hygienist, I teach patients the importance of oral hygiene and encourage them to develop good habits. I also take X-rays, evaluate gums to assess periodontal disease, and clean teeth. I love seeing healthy, clean smiles on patients!
I grew up in Holland, MI and my spare time is spent with my husband, Tyson. We were married in 2014.
Mikalea
Assistant
I appreciate the family-oriented feeling in our office. That's true with our doctors and staff and extends to the families we serve. As an assistant, I seat patients, make sure they're comfortable, and prepare them to see the doctor. I help with chairside procedures and talk our patient through what we're doing. I enjoy getting to know our patients as people and making them happy. I joined the team in 2014 and know this is the right place for me!
When I'm not working I enjoy time with my friends and family. I like camping in the summer, taking pictures, and being outdoors.